WHITE PAPER: "HITTING YOUR CAREER GOAL...OR THE SIDE OF THE BARN"
by KATHY GRAHAM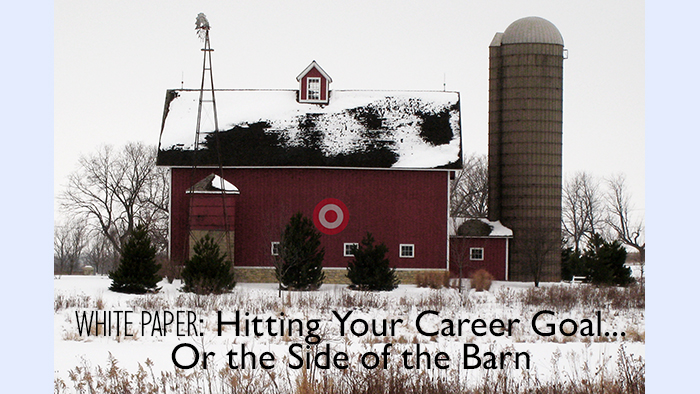 This White Paper explains why Your Career Campaign works.
There are six ways to increase your accuracy so that you achieve your career goal:
1 - Trade in your shotgun.
2 - Aim your rifle.
3 - Focus on hitting the bullseye.
4 - The value of the target.
5 - The value of the barn.
6 - Minimize missing the barn.
Get this complete White Paper as a PDF file.
0

Comments